Volunteer Workdays!
Come Volunteer at Our Next Workday!
Each second Saturday of the month, between 9am and noon, we'll gather for a volunteer workday! We alternate our workdays between the Festival Beach Community Garden (backyard to the Texas VegFest venue!), and a local animal sanctuary (we'll pick a different sanctuary each time).
Volunteer Workdays and Opportunities
Our Volunteer Workday Schedule! Sign-up to attend one of the upcoming workdays!
To sign up to volunteer for one of our workdays, head here:
Volunteer Workday Sign-Up Form.
Saturday June 8th, 2019 Festival Beach Community Garden
Saturday June 29th, 2019 Austin Farm Sanctuary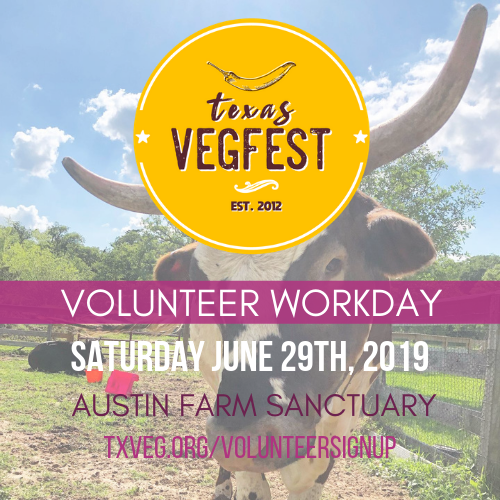 Saturday August 17th, 2019 Festival Beach Community Garden
Saturday September 114th, 2019 Wildlife Rescue & Rehabilitation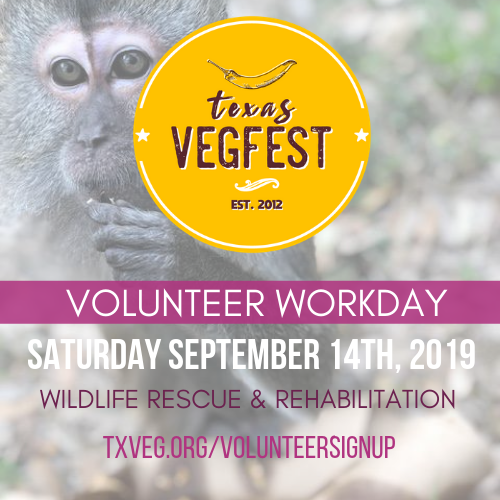 Saturday October 12th, 2019 Festival Beach Community Garden
Saturday November 9th, 2019 Dreamtime Animal Sanctuary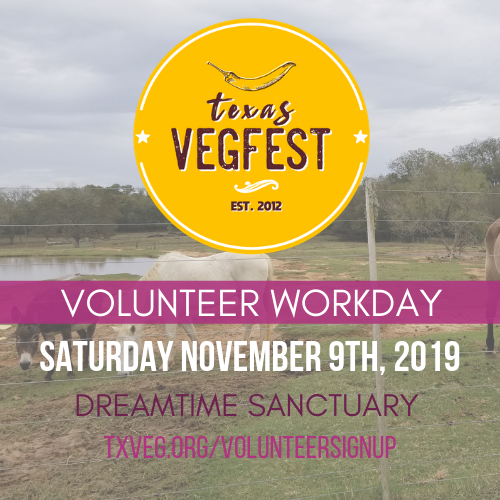 Saturday December 14th, 2019 Festival Beach Community Garden